Industrial Desk Build
Hey Y'all! I have something really exciting to share with you this weekend! I've been on the hunt for the perfect work table for my new space and finally my Mom suggested I just make one, because obviously I'm skilled at building large pieces of furniture (not!). Luckily there are a few generations of skilled carpenters in my family, including my Dad, so I recruited my Mom to sketch out a design and my Dad started assembling scraps that he has been hoarding from job sites.
We started with these thick oak boards that were used as shelving in a building in DC. They were demoing the space and these beauties were headed for the dumpster, but instead made their way into my Dad's truck (free table top? Yes, please!). I wanted a really deep desk that I could really pile a lot of junk on and decided that 30" deep would be perfect. Two of the boards were 12" wide and another board was 10" wide, which meant I had to rip two of them down to 10" each. The 50 year old boards also needed some intense sanding and then more sanding. Take a look and ignore the total lack of safety glasses (I did however wear a mask, upside-down).
Now that I had confirmed all of my fingers were still attached, it was on to connecting the boards and building the foundation to connect the legs. My Dad also came up with a great idea to add a band of wood around the perimeter to make the top appear twice as thick, which also helped to pulled the boards down flat since they were warped from being outside. The legs/base of the table were made from pipes that my Dad sourced out for me.
Progress! The entire project was going smoothly, so I was poised for a disaster now that it was time to stain the top. We experimented with a few stains and I eventually decided on a dark walnut. Two coats did the trick and I used a paint brush to get all those nooks and crannies!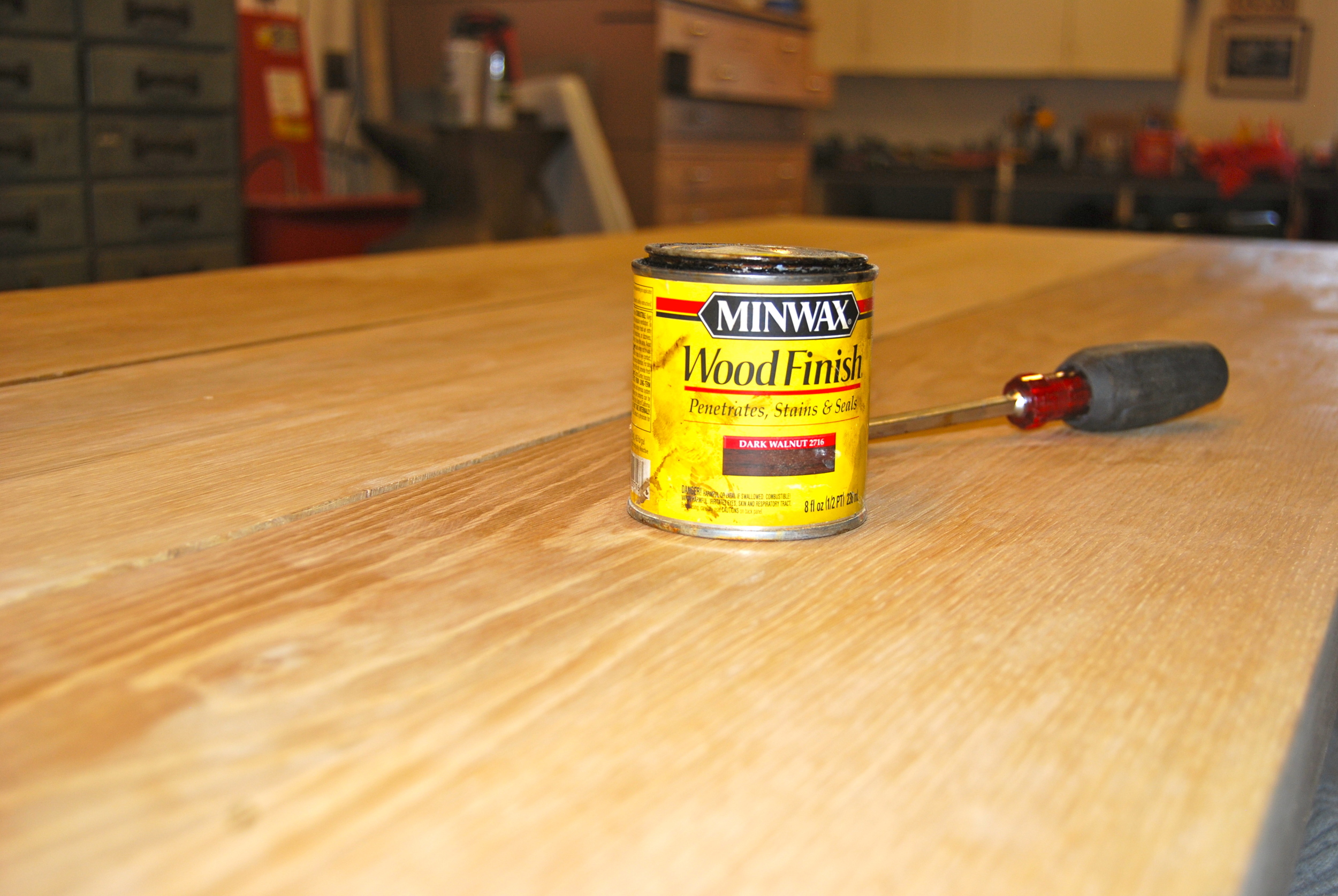 And as easy as 1, 2, 3 you can build this same desk! Actually, I left out a few dozen steps plus sore arms, a nasty sunburn on my neck and lungs full of dust. But here are a few pictures of the finished desk and it's proud makers!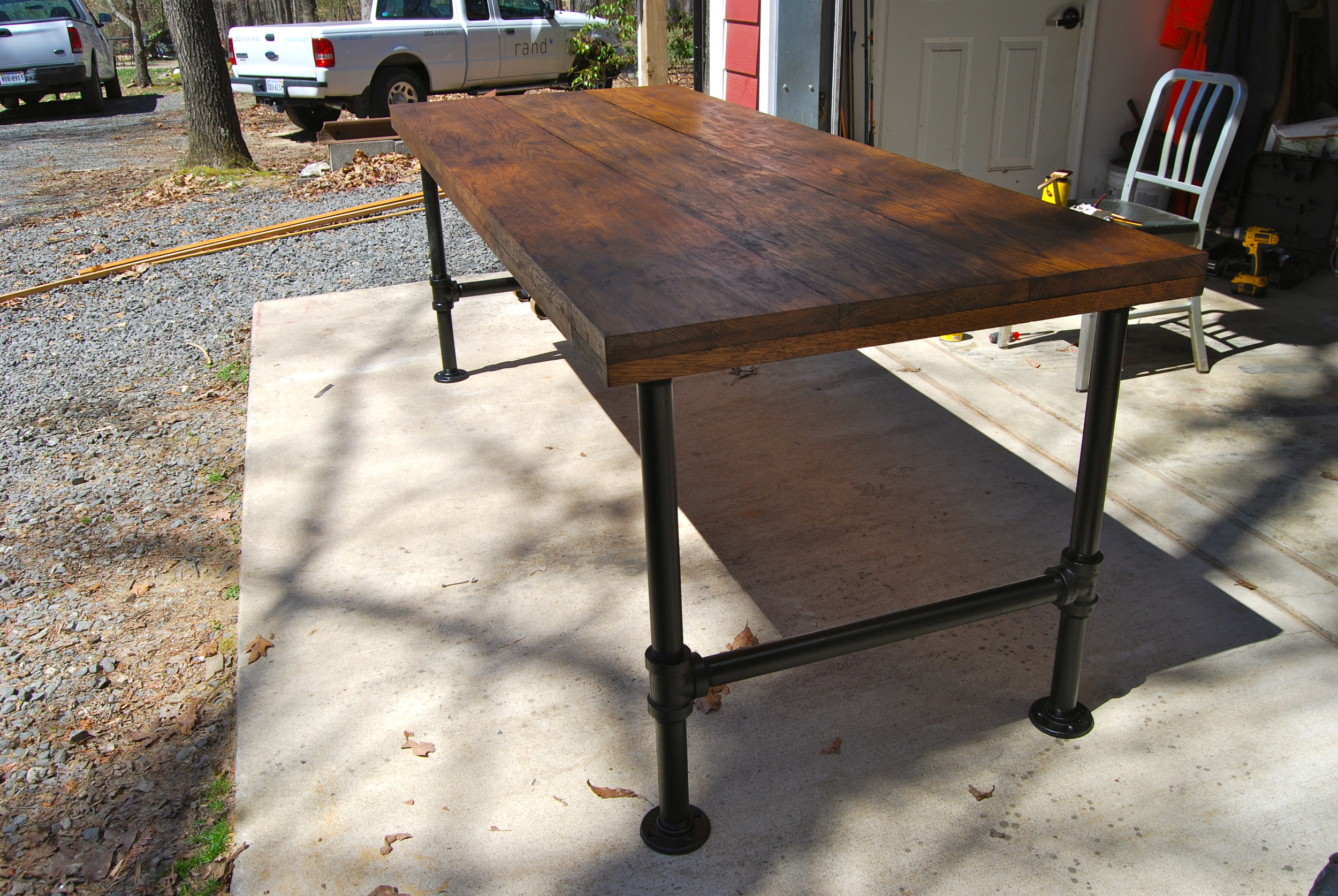 Thanks for reading and keep an eye out for the finished design in my new space! (It includes a vintage sliding factory door, you won't want to miss it!)